Mobile apps are found everywhere and are associated with everything we do in our daily life. No matter if we want to purchase groceries, make payments, book a cab, book an appointment at the salon, and just any other chore, almost every business nowadays owns a mobile app to make the life of their consumers easy.
What if we think of it from the perspective of a business?
Almost everyone nowadays has a smartphone, and hence it has become easier for businesses to reach their potential consumers in no time. That said, to enable your consumers to make the most of your mobile app, you will have to cut the steps of developing one short so that you reach them on time. Mobile apps act as reliable tools that help bridge the gap between the business and consumers.
Today, we discuss the roadmap of developing a mobile app to make the journey easy for you.
Conceptualizing The App Idea
Initially, you can start with a basic app with some standard functionalities, and then with time, you can keep adding more features to make the app more interactive and exciting. For instance, let us take the example of Whatsapp and LinkedIn. Whatsapp is an upgraded version of the usual messaging app that makes interacting easier for people, and LinkedIn allows professionals to connect and grow.
That said if you notice an app that performed unexpectedly in the market had two critical things that include, integration of technology in an unexceptional way and a scalable, modern rendition of a traditional application. Hence, conceptualize the idea of developing an app keeping some critical things in mind to perform better. You can get a robust app developed for mobile app development services.
Define App Strategy
After shortlisting the idea of your app, you now have a clear idea of your target. It is now time to think about the technicalities, and you will have to work on all aspects that appear technical to you. You can divide the functionalities of your app into two major categories, which include business-centric and customer-centric. You need to specify the technical aspects such as the framework, the platform, tech stack, coding languages to be used, etc.
Design Your App
To ensure that your app becomes successful, there are a few things you need to work on to obtain maximum benefits. However, one of the significant aspects includes app design, since it helps attract your audience. That said, if your app has a well-sought, intricate, and elaborative design, it will help you interact with your app users effectively. More and more people using your app ultimately make your app successful.
If developing a cross-platform app, you need to ensure that the suite of added functionalities works effectively on both platforms. To add that extra flavour to your app, you can choose to add some elements that include sound effects, animations, graphics, etc.
App Development Approach
When it comes to developing your app, there are a few aspects that go in first. The first aspect is the development approach, such as web, native or cross-platform. Every aspect has its own set of pros and cons and also comes with different functionalities and features to suit different needs. After the development approach is finalized, you will have to choose the programming language to develop your app.
A database is of equal importance when you want to develop a successful app, and your app will handle a lot of user data. Also, the development process should be according to your budget and the time frame within which you want an app developed.
App Testing
A mobile app development company performs thorough testing while developing your mobile app to ensure your mobile app's stability, security, and usability. To carry out a comprehensive QA of your mobile app, several test cases have been developed that cover all the aspects of your mobile app and make sure it is tested rigorously. There are several different kinds of testing through which an app undergoes to see there are no possible issues before it is released to the market.
The different testing methods include functional testing, user experience testing, performance testing, security testing, and device and platform testing.
Launch Your App
Your app is developed after a lot of brainstorming, prototyping, research, and a lot of hard work. It is now time to launch it into the market so that your potential users use it and come to know more about your business. The main idea behind the launch of an app is to undertake some measures and integrate a few processes on the production level so that prospects are significantly targeted after the app is launched. However, the launch process also requires proper planning, management, and scheduling.
Support & Maintenance
When the users are using your app, you should plan for regular updates and develop functional and better features that assist in enhancing app performance and user engagement. This way, you will keep your app idea innovative and maintain its core functionality. You should look forward to product development, which means making it more effective for the audience.
Hire Mobile app development services that will work on improving the existing features, ensuring seamless functionality, and enhancing the stability of your app.
Conclusion
The entire procedure of app development may seem overwhelming to you, but we have mentioned only the essential ones you should consider when developing an app. Hence, we recommend hiring an experienced mobile app development company to help you reach your target audience most effectively. It will help your business perform better in the market.
---
Author Bio: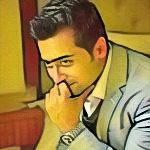 Arjun Solanki is a Business Growth Strategist at a Leading Software Development Company USA. He has experience in developing and executing digital strategies for large global brands in a variety of business verticals. Apart from working on a long-lasting relationship with customers and boosting business revenue, he is also interested in sharing my knowledge on various technologies and their influence on businesses through effective blog posts and article writing.
Twitter Profile: https://twitter.com/arjunsolanki_s